Our Services
Organising a funeral can appear to be complex and at times an overwhelming process. At McGlynn Hunt Funerals, our dedicated team will guide you step by step along the way so that you can focus on what really matters; family, friends, and your cherished loved one.
With over forty years combined experience in the industry, the team at McGlynn Hunt Funerals provide an expert level of understanding during times of loss.   
Based in Mildura, McGlynn Hunt Funerals offer services throughout the Sunraysia region and surrounding districts. Our region has many beautiful towns; Mildura, Merbein, Irymple, Red Cliffs, Robinvale, Ouyen and across the river into Buronga, Gol, Gol, Wentworth Dareton, Euston and all the smaller outlining areas.
McGlynn Hunt Funerals are here to offer our understanding, knowledge and care. From the moment of first contact through to the conclusion of the ceremony we will provide expert advice and make all necessary arrangements to suit the needs of you and your family.
Service options include: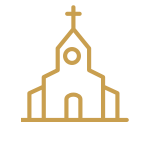 On site Chapel
We also offer a range of additional support services such as:
Home visits 

Death and Funeral notices

Ceremony booklets

Sound and digital media

Celebrants and Clergy

Florists

Before, During and After care
McGlynn Hunt Funerals is also able to cater for any specific individual, religious or cultural requirements within our services.
Our community and our region provides a variety of locations where funeral services may be held; churches, gardens, our own onsite chapel, as well as graveside funeral services are some examples.
'Willow and Ivie' is a local family owned establishment with both indoor and outdoor venues available.
https://willowandivie.com.au/funerals-wakes/
Personalised Choices
It is important that you feel comfortable with your selections. The McGlynn Hunt Funerals' family is here to guide you, encouraging personalisation in all areas of a funeral service including your own choice of a Funeral Celebrant, and Florist. 
Celebrants
Florists
 https://www.blumebycolinstraub.com/
 https://www.milduraflowerstudio.com.au/
https://www.milduraflowersandgifts.com.au/
https://www.neansflorist.com.au/
Pre-Planning a Funeral
To ease the burden during an emotional time, funerals can be pre-planned. If you have some more questions regarding prepaid funerals, find out more.
Australian Funeral Directors Association
McGlynn Hunt Funerals are proud members of the AFDA. This ensures the best professional funeral standards for your loved ones